Machine parameter

Paper size request(mm)

L Max.

L Min.

C Max.

C Min.

D Max.

D Min.

B Max.

B Min.

Nailing number

2500

700

900

250

750

170

530

120

1-99
Feeding part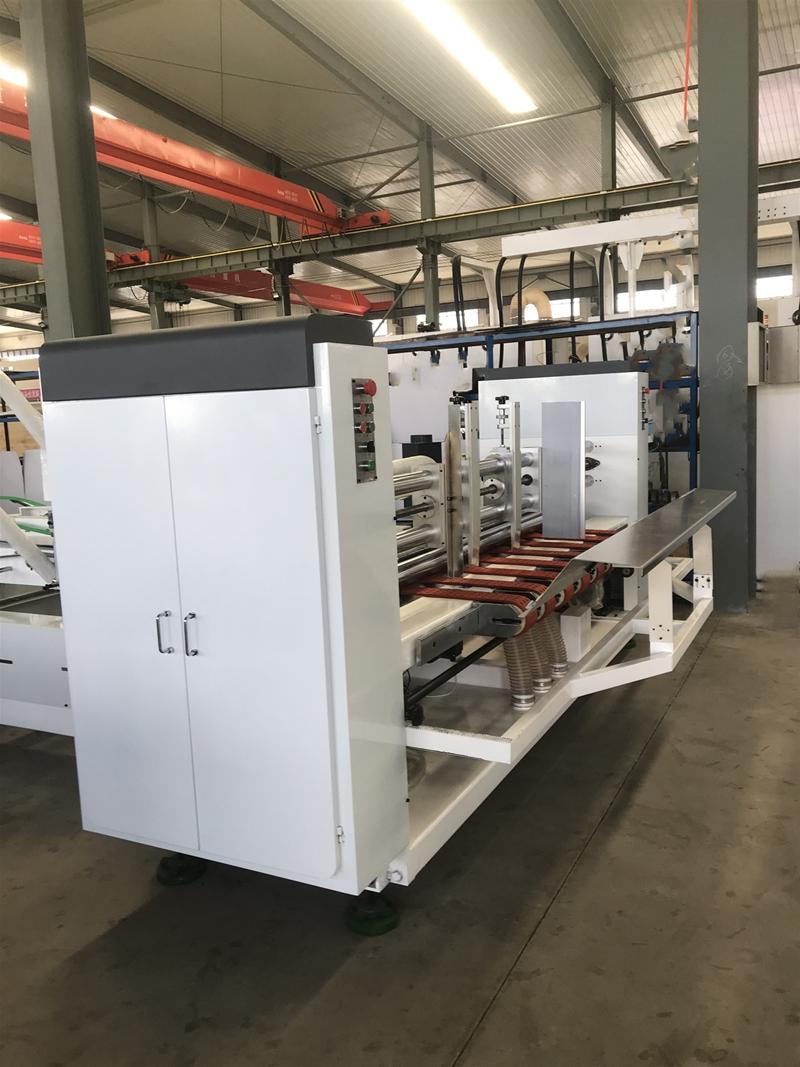 High friction belt suction paper feeding method, accurate and reliable, better adapt to the processing of curved paperboard.
Remote control adjustment system: remote control adjustment, convenient and timely.
The use of high-grade electromagnetic clutch and electromagnetic brake system, so that the paper feeding part can be independently controlled.
Paper feed department with the first 4-wheel line, auxiliary cardboard due to the formation of bad trouble.
Feed belt can be adjusted separately: feed suction belt can be moved around, such as large cardboard can move the belt position, the belt adjust even, make the feed more stable.
Human platform: the position of the work table paper is concave, the worker on the paper can be close to the machine, and do not touch the leg.
Paper feed and folding linkage frequency conversion speed, the average speed of 100-180 pieces/min.
Stitching machine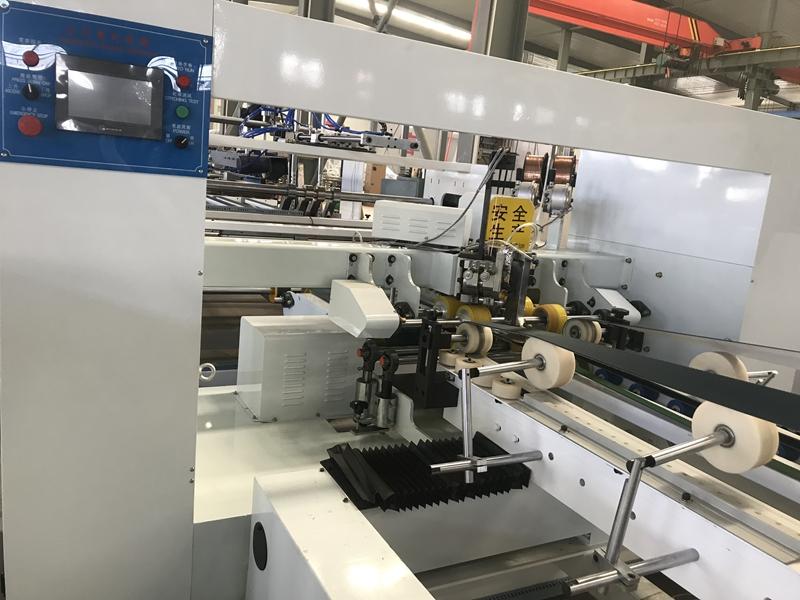 The whole group of nail head all made of Japanese die steel, computer gong precision processing.
Can nail single nail /, double nail //, strengthen nail (// // / two ends are double nail middle part for single nail) one-time completion, can suit different customers for different requirements of nail species.
Change the size of the carton and adjust the nail distance only one minute can be completed, greatly save time to operate.
Nailable lid box & carton without lid (there is no lid box to nail in the case of ordering machinery)
Pressure paper rubber wheel gap electric adjustment.
Adjust the nail distance, use the computer to set the automatic adjustment of nail distance, nail distance for 30-120mm arbitrary adjustable.
Automatic wire feeding system, no wire alarm, 20KG plate flat wire, save time.
Head speed: 600 nails/min.
Optional: carton over box function.